This past weekend I was treated to an amazing camping experience at Southern 8ths Farm.  This past fall our local USERL chapter had a fundraiser ride at this farm.  I was super excited to have the chance to ride there.  The farm is privately owned and to my knowledge in order to ride there it had to be part of a special event.  The day of the fundraiser, it poured down rain so I opted out of hauling down there for the day.  I did however take a drive just to visit with my friend that volunteers for the organization and show a little support to the group.  As it turns out this totally worked out in my favor.  While sitting at the USERL table, I had the opportunity to meet, Pati Martin, one of the owners of the property.  After chatting for awhile, I managed to invite myself learn that they would be open to a small group of us coming to camp and trail ride for the weekend.  SCORE!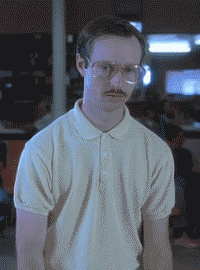 The farm is a set up to be a premier equestrian facility dedicated to the long format of Eventing.  It has a large arena which will accommodate two full size dressage arenas, 18 RV hook ups, cross country course, covered arena, guest barn with a bazillion stalls, a steeplechase track, a guest cabin which can be rented and my FAVORITE part…miles and miles of trails.  Not just any trails, but trails that were designed to condition Eventing horses, so they are wide with level terrain and excellent footing.  It is truly a horse heaven.
The property is unique because of all it has to offer horse & rider but it is also somewhat of an oddity in the middle of the Sandhills of South Carolina.  The Piedmont Plate (as in plate tectonics) begins/ends there.  This makes for some really interesting geography and geological finds on the property.  Flora & Fauna that have no business being in that section of SC are there for the viewing.  There are beautiful rock outcroppings, mountain plants such as rhododendron and mountain laurels and species of trees that are just not native to sandy soil .  It was crazy to ride down a trail that divided the long leaf pines of the Sandhills on one side and the trees of the mountain hard wood forest on the other.
The farm is rich in history full of horses as well.  Equines have been on the property for over 200 years and there is  the Burch Cemetery which you can ride by.  The Burch sons all fought and returned home in the Civil War due to the strength, speed and assignments they received because of their horses.  For a full history of the cemetery click here.
To add to the charm the owners have worked with Randi Boni to create several wooden masterpieces placed throughout the property.  My picture does not come close to doing these works of art justice so I encourage you to click the link and look through the gallery.
As if all that was not enough, the barn manager was warm and welcoming making us feel right at home while keeping a sense of humor and throwing witty one liners out that had us laughing all weekend long.  We also had an interesting chat with Brady Turley, owner of the property, who shared with us some of his visions for the future of Southern 8ths.
I really felt honored as I spent time out on the trails, absorbing the history, the uniqueness and magic of this beautiful farm.